3D Body Scanner Used in Bovine Tibial Specimens Scanning
3D body scanner and 3D scanners are devices that use various technologies such as laser, structured light, or photogrammetry to capture a 3-dimensional image of a person's body or body part. The technology has become increasingly popular in recent years due to its ability to provide precise measurements for a range of applications, including fashion design, medical analysis, fitness tracking, and virtual try-on experiences. With 3D body scanning, individuals can obtain detailed information about shape, size, and texture.
3D scanning metrology has been successfully implemented in many industries including space engineering, civil engineering, automotive, archaeology and entertainment. Applications of 3D body scanners in medical and orthopaedics are likewise increasing. Use of 3D technology has been described for preoperative visualization and planning in trauma and elective orthopaedic surgery, manufacture of customized surgical tools, customized 3D printed implants, as well as production of orthoses and prosthetics. However majority of the described applications are based on preoperative CT and MRI scans and have limited intraoperative use.
The objective of this study conducted by Dr. Shahriar Seddigh of Dalhousie University is to compare volume accuracy of 3D scanner to microCT scanner for measurement of bone defects in animal tibial bone models.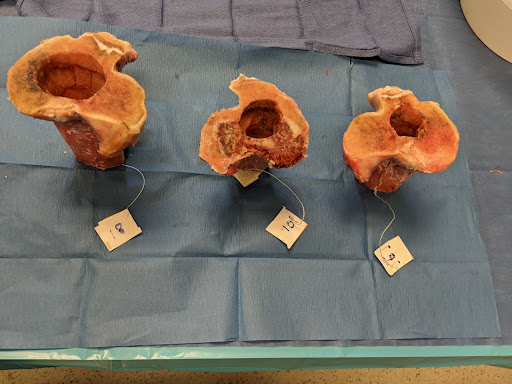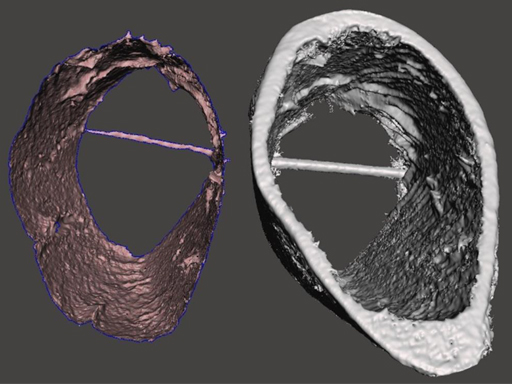 The details below is a sample volume comparison between the two methods for Specimen:
Trial 1: 113.818 (Computed Tomography) ; 115.854 (Structured Light)
Trial 2: 122.03 (Computed Tomography) ; 121.155 (Structured Light)
Structured Light 3D scanners can accurately measure volume of bone defects in animal tibial models as compared with microCT scanners.
Got Questions?
Please feel free to contact us. We also have distributors worldwide in Canada, US, and internationally if you need a one-on-one consultation with a 3D scanning specialist in your local region.