Polyga Debuts HDI Compact S1 Affordable Professional 3D Scanner at Formnext Exhibition and Conference
The HDI Compact S1 delivers high-quality scan results rarely seen in an entry-level professional 3D scanner
Vancouver, British Columbia (November 19, 2019) – Polyga Inc., a Canadian developer of professional 3D scanning and mesh processing technologies, announces the official release of the HDI Compact S1 entry-level professional 3D scanner at Formnext, a leading international exhibition and conference dedicated to additive manufacturing and all of its upstream and downstream processes, in Frankfurt, Germany. The HDI Compact S1 captures high-resolution 3D scans with remarkable accuracy for a system at this price point.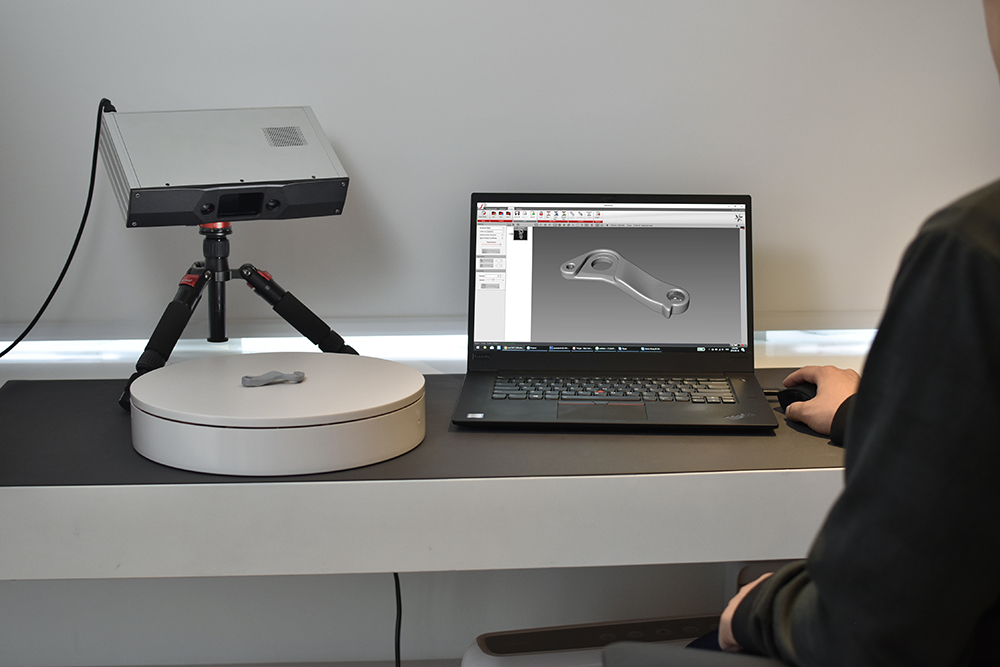 "Finding a professional 3D scanner that is affordable while consistently delivering high-quality results is difficult to find," said Thomas Tong, President of Polyga Inc. "We are extremely proud to launch the HDI Compact S1 because the system captures high-resolution scan data of approximately 1.2 million points per scan with an accuracy of up to 40 microns (0.04 mm)—all in just half a second."
The HDI Compact S1 3D scanner is useful for a variety of downstream applications from 3D printing, reverse engineering (Scan to CAD), scientific research, to even basic quality inspection. The system is available for sale at an introductory price of $5,999 USD.
This entry-level system delivers on the functionality and features of more expensive 3D scanners. That is because FlexScan3D scanning software is the user interface behind the HDI Compact S1 for acquiring and processing 3D scan data into a digital 3D model. It is the same software that powers Polyga's higher-end models of the HDI 3D scanners. FlexScan3D also includes basic quality inspection measurement tools for deviation analysis.
The affordable 3D scanner is fully enclosed and factory calibrated to make 3D scanning easy within minutes of setup. Simply plug in the system, install the software, and it is ready for scanning. The HDI Compact S1 is easy to use for people who are starting to learn 3D scanning for the first time but is also a powerful device for experienced users.
The HDI Compact S1 3D scanning system is available for purchase today. Polyga is demonstrating the affordable desktop 3D scanner for the first time at Formnext in booth G132, Hall 12.1 on the Messe Frankfurt exhibition grounds. For more information, please visit www.polyga.com.
About Polyga
At Polyga, we're on a mission to create professional 3D scanners and 3D scanning software you will actually enjoy using. We believe products with fewer features, executed exceptionally well, create the best experience. Our goal is to build simple, user-friendly tools that take 3D scan data to its full potential for a multitude of industry applications. For more information, please visit www.polyga.com.
Media Contact
Pauline Tang
Polyga Inc.
Email: contact@polyga.com