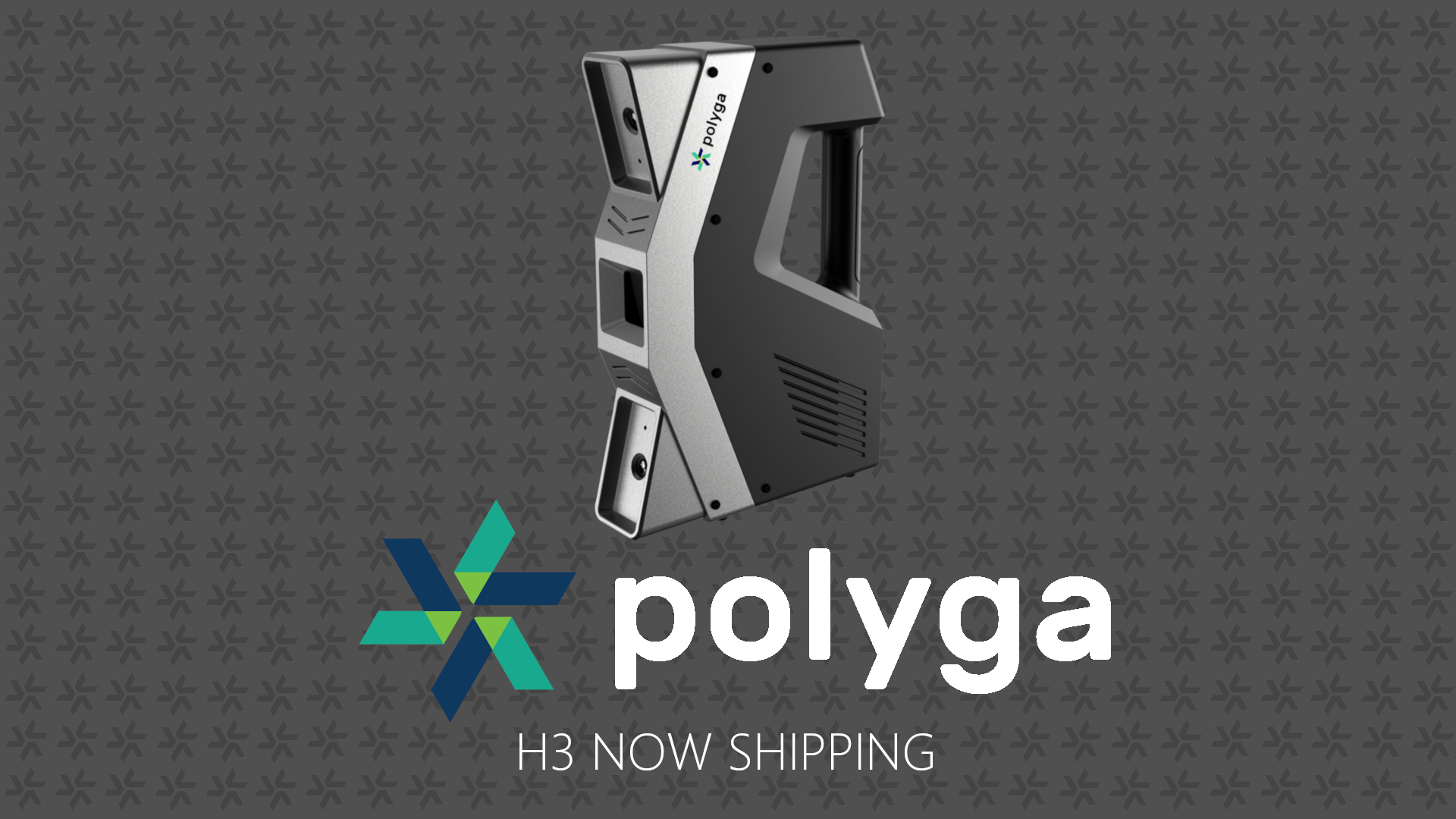 Polyga H3 Handheld Now Shipping
We've begun unveiling details behind the technical and hardware components of our new handheld scanner, the H3, to show why it's such a powerful machine. 
H3 stands for 'H'andheld, 'H'igh Accuracy, 'H'ybrid. Ultra-high detail capture, high-speed cameras, and use in handheld or traditional stationary mode. With these capabilities, H3 will allow users to maximize their mesh creation abilities in any project that requires 3D data.
The 3D Scanner shares similar design features to its Compact predecessors with angular lines, but a much different look with its handheld functionality design. New to other Polyga scanners is the built-in control buttons, which will mean users can start/stop their scan without touching their workstation. 
Because of its high speed, users will be able to see a live preview of the data in point cloud format during the scanning process. If they lose alignment, no problem, just point the scanner back on the scan object and it will automatically resume the alignment process with no extra effort. A series of audio tones will sound from FlexScan3D to allow the user to keep their eyes on the scan object. There are also laser dots that provide a visual aid to easily identify the focus point.
The ability to merge and align multiple scans is still available since the scanner can be integrated with FlexScan3D.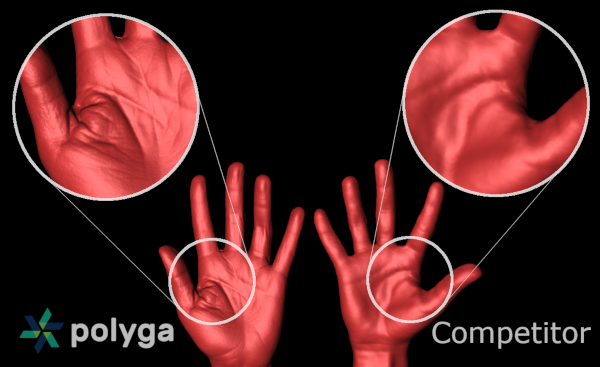 We wanted to make sure the scanner's development focused on delivering the best quality product in today's market, so we put today's competing 3D handheld scanner brands to the test to find the overall best buys. We measured data quality and accuracy by performing side-by-side comparisons. Then we compared the scanning experience and workflow process by surveying user feedback. Lastly, we compared prices because no one wants to overpay for their hardware investment. 
We discovered the H3 was outperforming most of today's big brands in multiple categories (ie, accuracy, details, speed, price).
Keep in mind when shopping that each brand's spec sheets can be tricky and confusing. The best way to determine the best scanner for you is to see it for yourself.  After all, seeing is believing so request your sample scans or book your live demo now!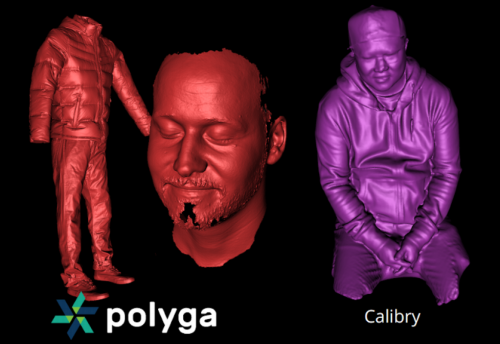 Since Polyga is a certified reseller of the Calibry handheld scanner, many have asked what's the difference between the two offerings? To help us all understand better, the H3 provides high accuracy and detail, in contrast to the Calibry which also provides good scan data at a lower cost. The illustration above shows a comparison of the scan samples obtained by the H3 and the Calibry. 
Sign Up on our contact page to receive updates as we announce them.