Welcome back to the fourth installment of our Scan of the Week series, where we highlight some of the impressive 3D scans that are produced with our HDI 3D Scanners. Last week we highlighted some of the different uses our 3D scanners bring to various industries by examining this 3D scan of a running shoe sole. The week before that, we showed you 4DGate's scan of Marvel's Rhino. This week we'd like to present to you a scan of yet another fictional character.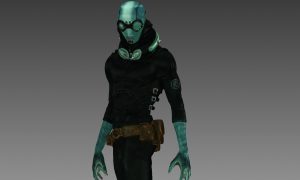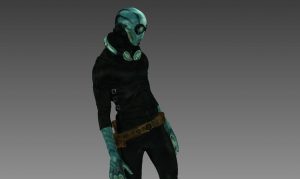 Abe Sapien, a character from the Hellboy comic series, has a very long and complex origin story. But for the sake of appreciating the scan, it is enough to say that – yes, he is amphibious, and – yes, he is 220 years old.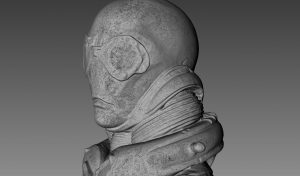 Taking a closer look at the wireframe, you can see that our HDI Advance 3D Scanner was able to masterfully capture some insight on this mysterious character.