Polyga: LMI's New Distributor of Gocator 3D Laser Line Profilers in Western Canada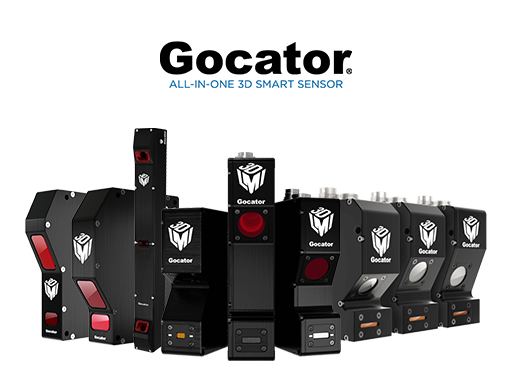 Vancouver, British Columbia (September 7, 2022) – It is our pleasure to announce that Polyga is now an official distributor of LMI Technologies' Gocator Laser Line Profilers across Western Canada. We'll be carrying the all-in-one 3D smart sensors that are trusted worldwide for automated inline inspection.
What is Gocator?
Gocator all-in-one 3D smart sensor products incorporate LMI's 30 plus years of 3D measurement and control expertise into an exceptional user experience based on web browser setup. Gocator is a flexible, pre-calibrated 3D measurement and control solution that delivers ease of use and high speed, quality results right out of the box.
Gocator Line Profile Sensors measure a cross sectional shape. Cross sections can be collected to form 3D point clouds representing discrete whole parts. A profile sensor can measure the shape of very small (10 mm) to large width objects (1.5m) moving at high speed. Profilers can simultaneously output calibrated 2D intensity images for use with common 2D imaging libraries for surface inspection.

Paired with our current 3D imaging technology offerings, learn more about our HDI 3D Scanners by viewing our product page . We've got your imaging needs covered! If you have questions about Gocator Series, please feel free to email contact@polyga.com
Media Contact
Meriedith Umlas Polyga Inc. Email: contact@polyga.com Phone: +1 (604) 293-1767