Polyga Introduces the H3,
An Affordable, High-Accuracy Handheld 3D Scanner
A professional handheld system that delivers high-quality 3D scans comparable to the quality you would get from stationary 3D scanners.
Vancouver, British Columbia (June 2, 2020) – Polyga Inc., a Canadian developer of professional 3D scanning and mesh processing technologies, today announced the official release of its new H3 handheld 3D scanner. The H3 is an all-purpose handheld 3D scanner suitable for scanning people, artifacts, artistic objects, and mechanical parts into high-accuracy digital 3D models with ease.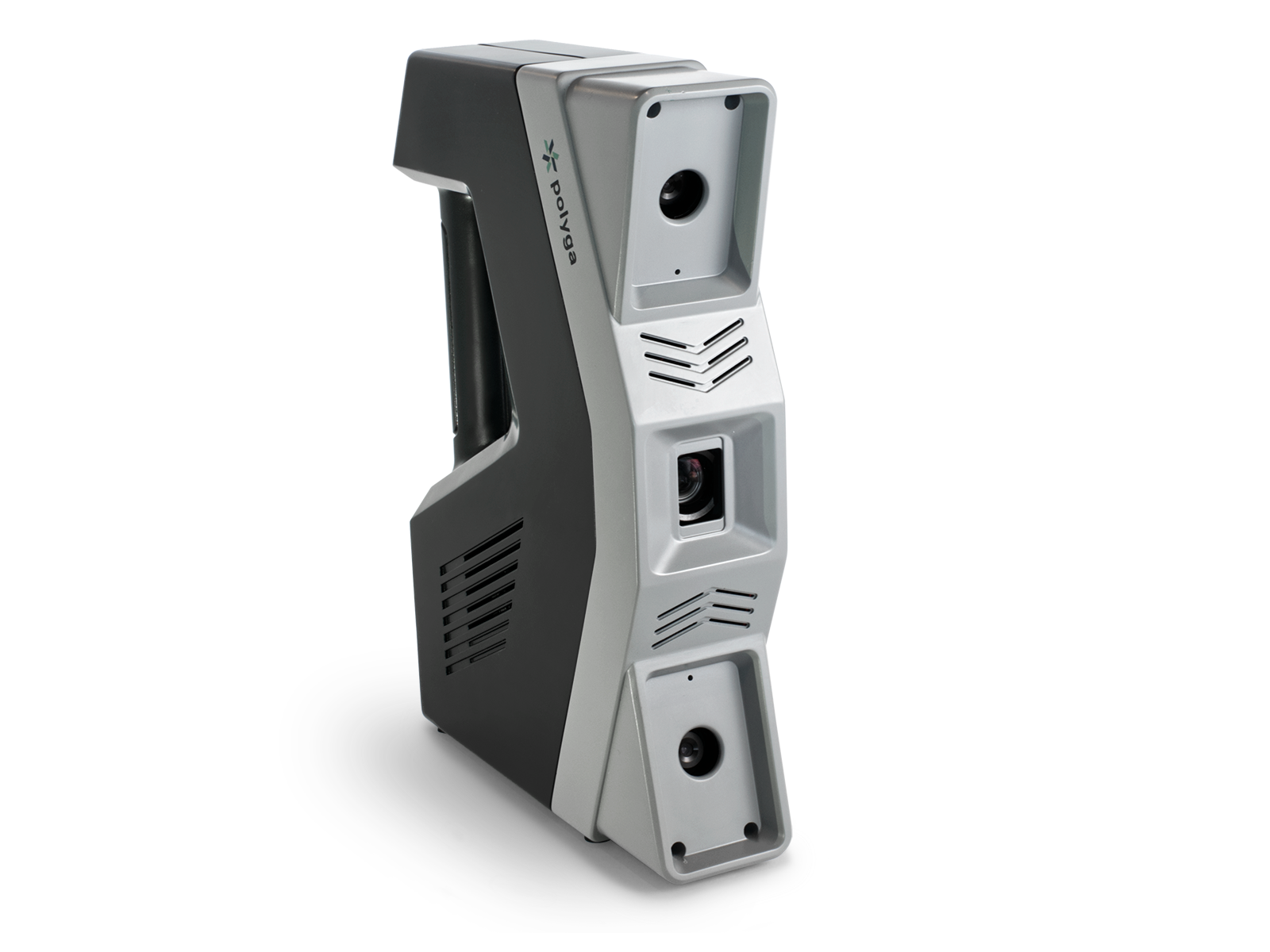 "We wanted to create a handheld 3D scanner that produces scan data as good as our stationary 3D scanners," said Thomas Tong, President of Polyga Inc. "This professional handheld system uses our proprietary, multi-image scanning patterns for 3D capture that we've traditionally used with our stationary 3D scanners. That's why the H3 captures high-accuracy scans in a single shot. The system produces equally high-quality data in both handheld and stationary modes."
Applications
Powered by duo industrial-grade cameras at a high-speed of 700 frames per second, the Polyga H3 handheld 3D scanner captures physical objects into digital 3D models in minutes. Scan a variety of objects approximately 10 cm to 2 meters in size for industry applications including manufacturing, arts, archaeology, medical, computer vision, research, and design.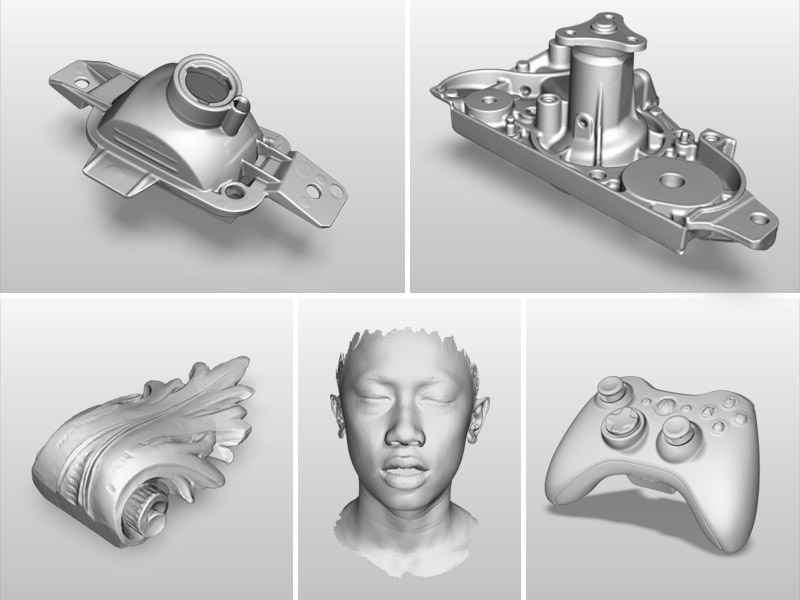 H3: Handheld, High-Accuracy, Hybrid
The name of the H3 encapsulates the best features of the system.
Handheld: The H3 is a point and shoot system. It's convenient to use, and easy to pack and travel for off-site projects.
High-Accuracy: The system produces up to 1.5 million points per scan with an accuracy of up to 80 microns (0.08 mm) per scan.
Hybrid: Transform the H3 into a hands-free stationary 3D scanner. Mount the system on a tripod and use a rotary turntable for automated 3D scanning.
Built For Agility
The H3 is powered by FlexScan3D, the same 3D scanning software that runs all of Polyga's stationary 3D scanners. Its high-processing speed from scan data capture to post-processing delivers a truly responsive, seamless 3D scanning experience. Accomplish 3D scanning projects in less time.
Availability and Pricing
The Polyga H3 professional handheld 3D scanner system is available for purchase today. The price of the system starts at $9,990 US dollars and comes in monochrome or color camera options. For more information, please visit www.polyga.com.
About Polyga
At Polyga, we're on a mission to create professional 3D scanners and 3D scanning software you will actually enjoy using. We believe products with fewer features, executed exceptionally well, create the best experience. Our goal is to build simple, user-friendly tools that take 3D scan data to its full potential for a multitude of industry applications. For more information, please visit www.polyga.com.
Media Contact
Willis Kwee
Polyga Inc.
Email: contact@polyga.com