Ethernet Search Tool
Polyga Ethernet Scanner Search Tool
This tool is designed to find the IP address and subnet from a Polyga 3D Scanner connected via ethernet. This tool is used for scanners where the IP address has been changed from the default IP address and you need to find out its settings.
How to Use
1. Install npcap-1.55.exe with default installation options.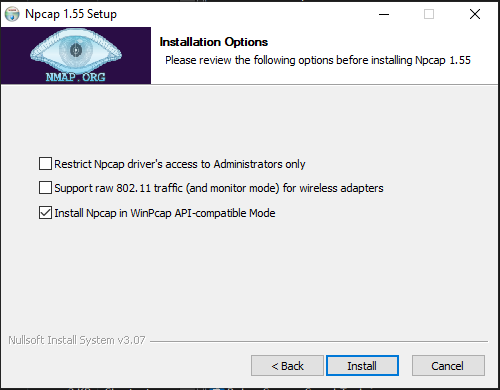 2. Double click the PolygaScannerSearchTool.exe file and wait for a moment. If the scanner is functioning and ethernet cable is correctly plugged, you will be able to see the message.