Scan to CAD Samples
Welcome to a friendlier side of reverse engineering. XTract3D is versatile for converting 3D scans to CAD models for a wide range of parts inside SOLIDWORKS. Download the CAD models to see what XTract3D can achieve.
SOLIDWORKS 2016 or 2017 is required.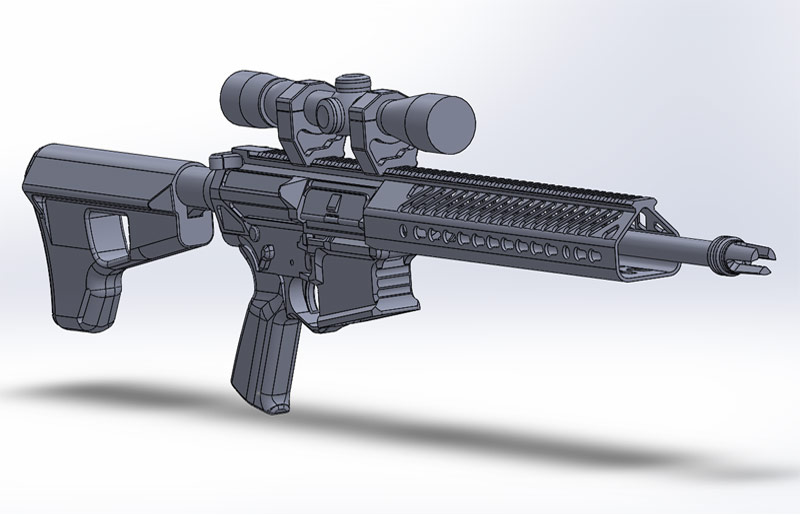 Reverse Engineering a Rifle from Scan Data
Discover how Ken Hart from NeoMetrix used XTract3D for the first time and found that the reverse engineering add-in is easy to pick up and learn as you go.
Learn More