Polyga Expands 3D Scanner Lineup with Upgraded Compact S1 Standard and Compact S1 Wide
Vancouver, British Columbia (August 07, 2021) – Polyga Inc., a Canadian developer of professional 3D scanning and mesh processing technologies, announces an upgrade and expansion of the Compact S1 professional 3D scanner series with two new models.
Two configurations of the Compact S1 3D scanner are now available, as the S1 Standard and the S1 Wide. The S1 Wide has twice the scanning field-of-view of the S1 Standard, enabling the scanning of larger objects while being the same form factor and price point.
The latest Compact S1 3D scanner model also has a range of additional improvements over the previous version:
A higher resolution projector that increases the accuracy of the scanner by 25%.
The cameras are higher resolution and faster. They've increased from 1.3mp to 2mp and give more detailed 3D scans.
The projector runs faster, increasing scanning speed by 50%.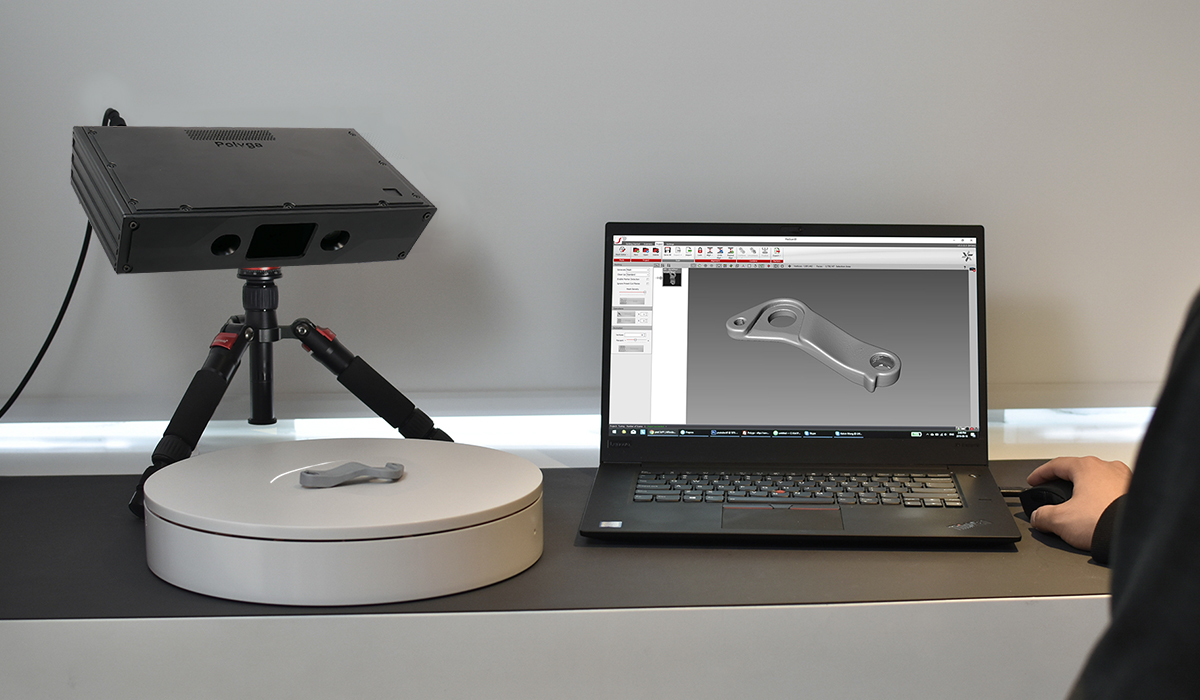 "Responding to customer feedback, we were driven to drastically improve the Compact S1 3D scanner across the board while keeping the same entry-level price point, and scanner dimensions. With the same form factor, you now get options for 2 fields of views at higher accuracy and scanning speed." said Thomas Tong, President of Polyga.
These 3D scanners are ideal for companies who are starting with 3D scanning, easy to use, and powerful enough for experienced users. Engineers worldwide trust the Compact S1 because the system captures such high-accuracy, detailed 3D scan data easily.
Ready to collect high resolution 3D images? For more information, please visit https://www.polyga.com/products/compact-s1/.
About Polyga
At Polyga, we're on a mission to create professional 3D scanners and 3D scanning software you will actually enjoy using. We believe products with fewer features, executed exceptionally well, create the best experience. Our goal is to build simple, user-friendly tools that take 3D scan data to its full potential for a multitude of industry applications. For more information, visit www.polyga.com.
Contact Details
Thomas Tong
Polyga Inc.
Email: contact@polyga.com
Phone: +1 (604) 293-1767