Polyga Appointed as New Distributor of Calibry Affordable Professional-Grade Handheld 3D Scanner
Polyga and Thor3D's partnership will help expand affordable 3D scanning for professional use in Canada
Vancouver, British Columbia (June 13, 2019) – Today, Polyga Inc., a developer of professional 3D scanning and mesh processing technologies, is excited to announce its partnership with Thor3D to distribute the Calibry handheld 3D scanners in Western Canada. This marks the first handheld 3D scanner Polyga will add to its product line.
"Calibry is a great entry-level handheld 3D scanner," says Thomas Tong, President of Polyga. "It's been a challenge for small to medium businesses to get real professional quality results in a 3D scanner at an affordable price. Calibry opens up new opportunities for these organizations to adopt 3D scanning. The handheld system delivers high accuracy 3D scans at an introductory price of $5,790 in North America."
The price of the 3D scanner includes proprietary 3D scanning software. For an entry-level professional 3D scanner, Calibry captures 3D scans with high accuracy of up to 0.1 mm and point resolution of up to 0.6 mm.
Other notable features include:
Captures 3D scans of medium to large objects (human faces, body parts, car engines, as well as large objects including full body scans and entire cars)
4" built-in touchscreen into the device for ease-of-use during scanning
Proprietary 2.3 megapixel texture camera (patent pending) collects up to 3 million points per second
Ability to scan most challenging objects like human hair, sharp edges, and black/shiny objects
"Polyga is a unique distribution partner for us because the company is also an experienced and well-respected manufacturer of 3D scanners," says Anna Zevelyov, CEO and Co-founder of Thor3D. "I predict that Polyga will not only resell the Calibry scanner, but will also be instrumental in providing vital feedback on how to better our technology. We sincerely look forward to working together."
Calibry handheld 3D scanning systems are available for purchase today through Polyga and Thor3D. For more information, please visit their respective websites at www.polyga.com and calibry3d.com.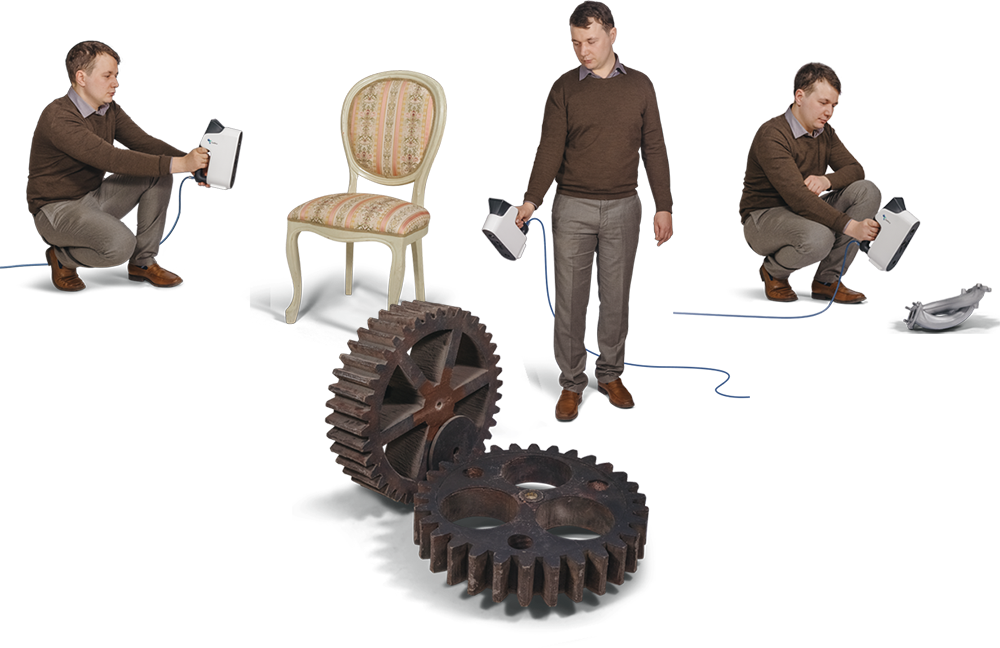 About Polyga
At Polyga, we're on a mission to create professional 3D scanners and 3D scanning software you will actually enjoy using. We believe products with fewer features, executed exceptionally well, create the best experience. Our goal is to build simple, user-friendly tools that take 3D scan data to its full potential for a multitude of industry applications. For more information, please visit www.polyga.com.
About Thor3D
The company, based out of Dusseldorf, Germany and Moscow, Russia has been developing handheld 3D scanners since 2015. It is best known for being the first company to bring to market a wireless, handheld scanner and is an expert in 3D imaging and complex data processing. For more information, please visit www.thor3dscanner.com.
Media Contact
Pauline Tang
Polyga Inc.
Email: contact@polyga.com